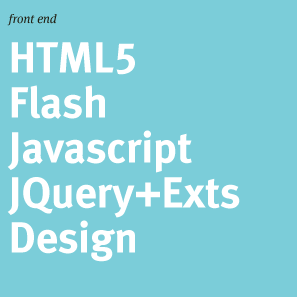 The Intenet has changed how we live. Its changed how we find information, shop, communicate with friends, and much more. Website users expect all that will be easy, beautiful, and entertaining.
For 15 years I have challenged myself and my clients to do more with the web and do more for customers. Today, the US is in a massive transition to mobile and tablet web usage away from the mouse and PC. Giving customers what they need on mobile requires new ways of looking at design, interaction and strategy.
If you'd like to do more for your customers on the web and on mobile please get in touch.
To keep up with me, check out my blog at Jarrett.co
Thanks!
- Jarrett Widman
Copyright 2012 by 24m2 LLC